Using a two-leg supporting billboard which is a common material that the Police Department use for their commercial,
we got the concept of making a swing by fixing a poll horizontally between those two pillars behind.
경찰청에서 널리 사용하고 있던 다리 두개짜리 지주용 입간판을 활용.
지주형 입간판 두 다리사이에 'H'모양으로 가로 횡 축을 판 뒤에 박아넣고
사슬을 늘어뜨려 그네를 탈 수 있는 광고판을 착안함.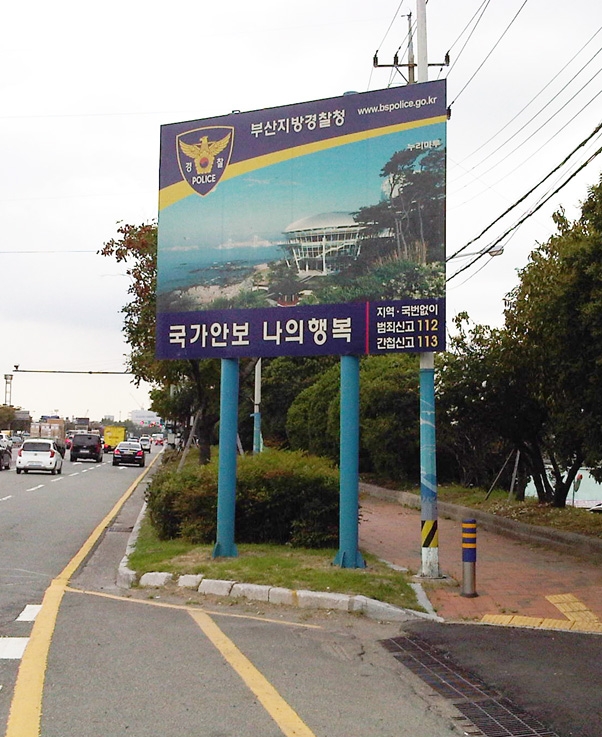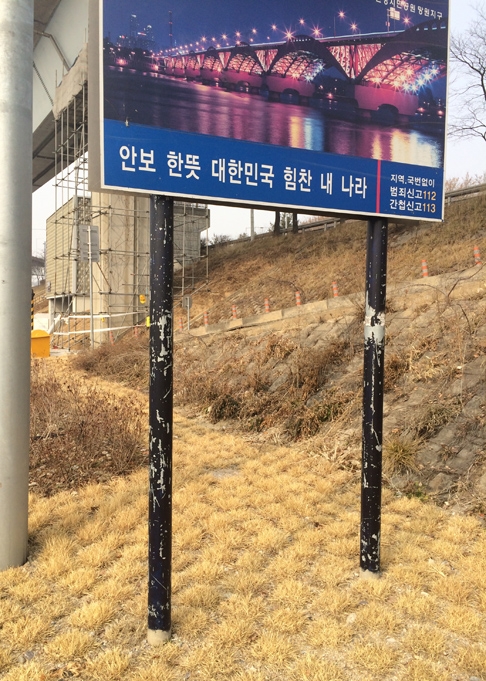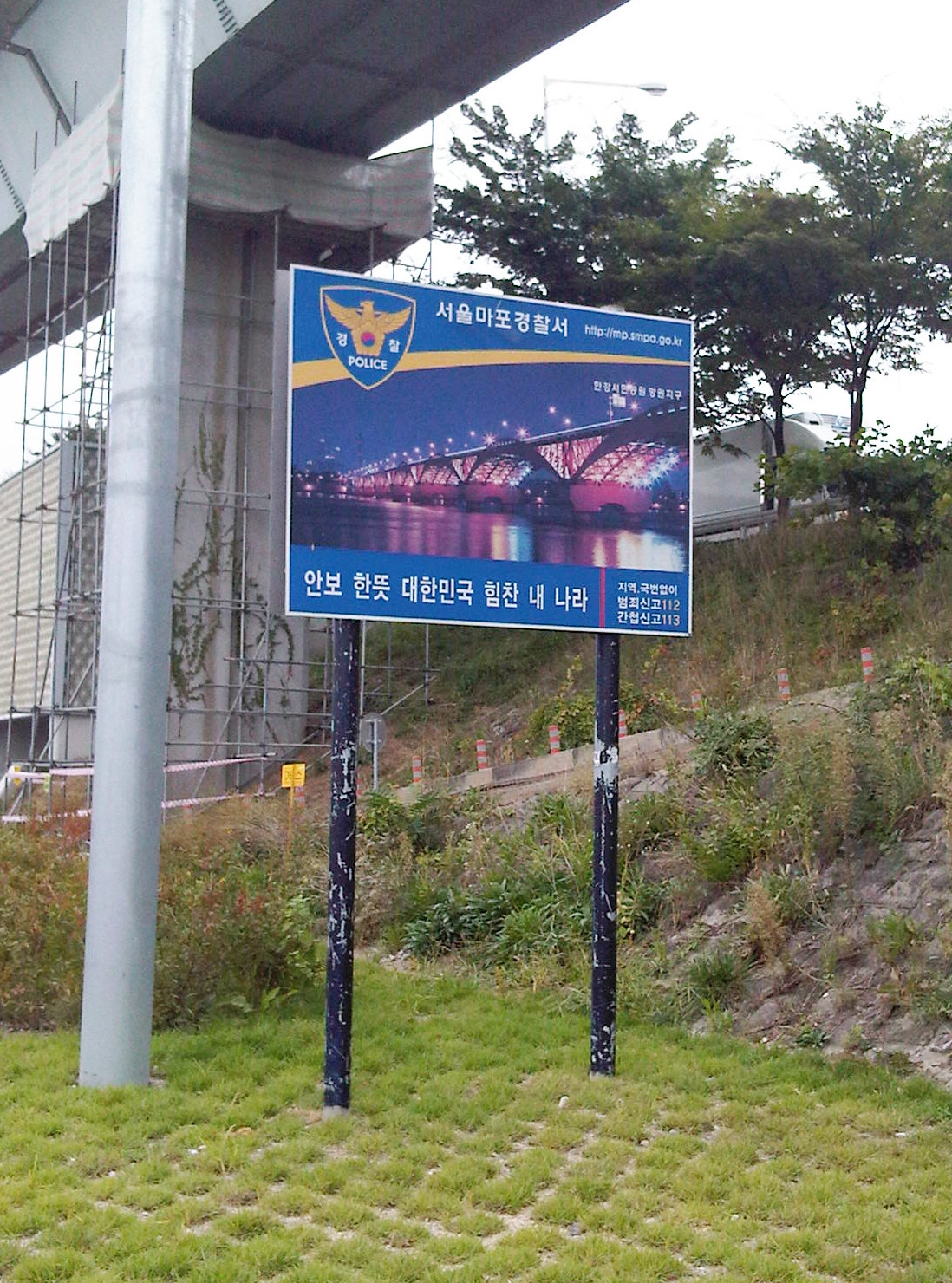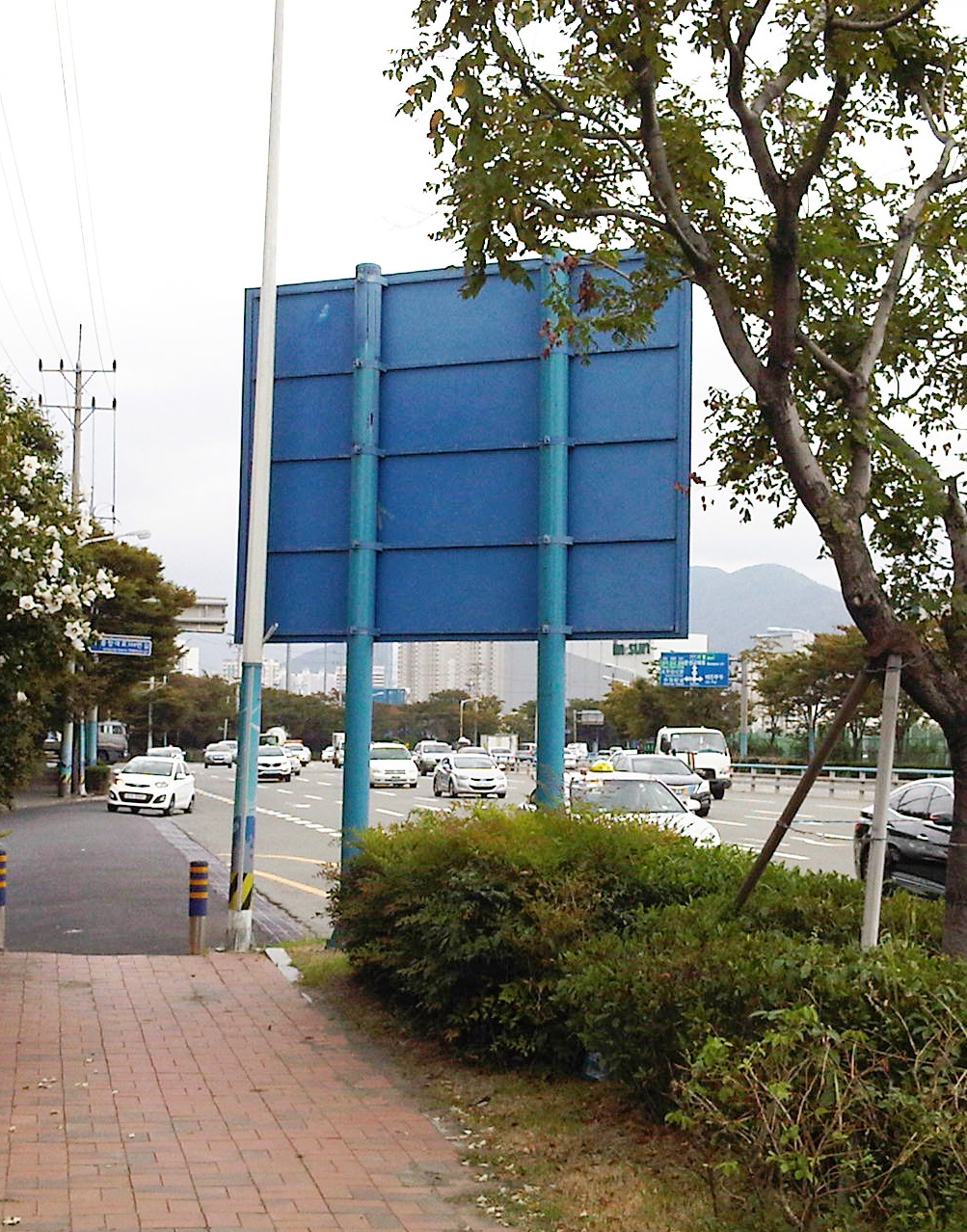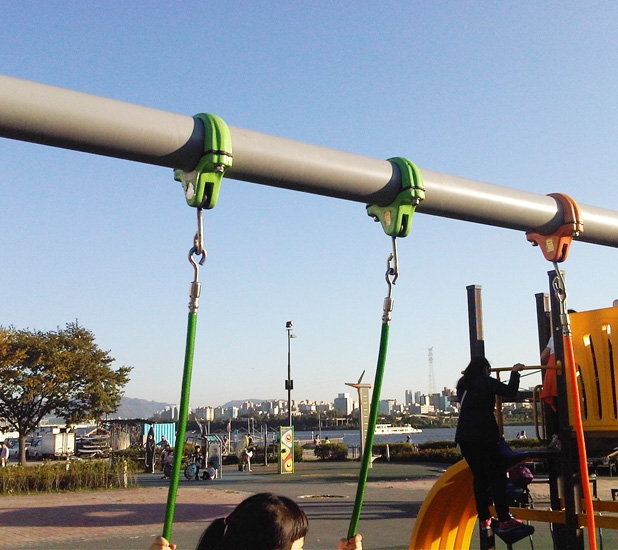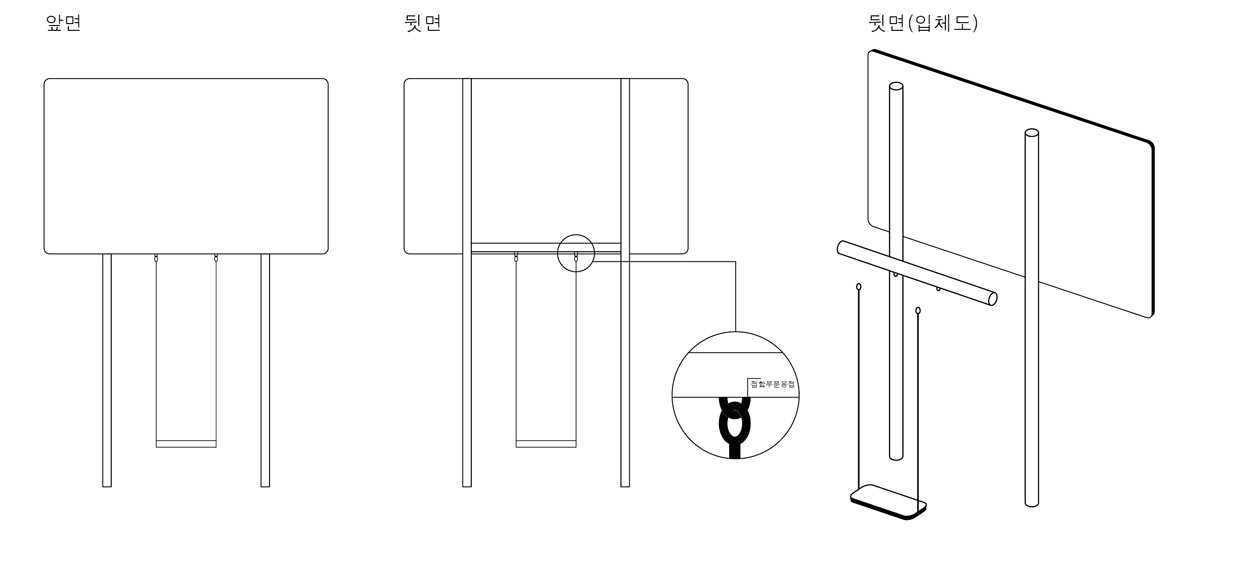 Front / Back / Solid angle of back side
Location #1: Busan Metropolitan Police Agency
장소 #1 : 부산지방경찰청 앞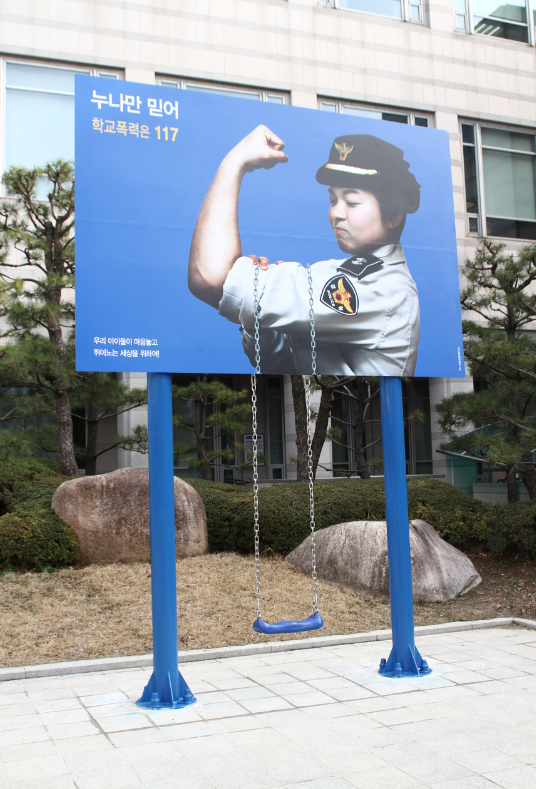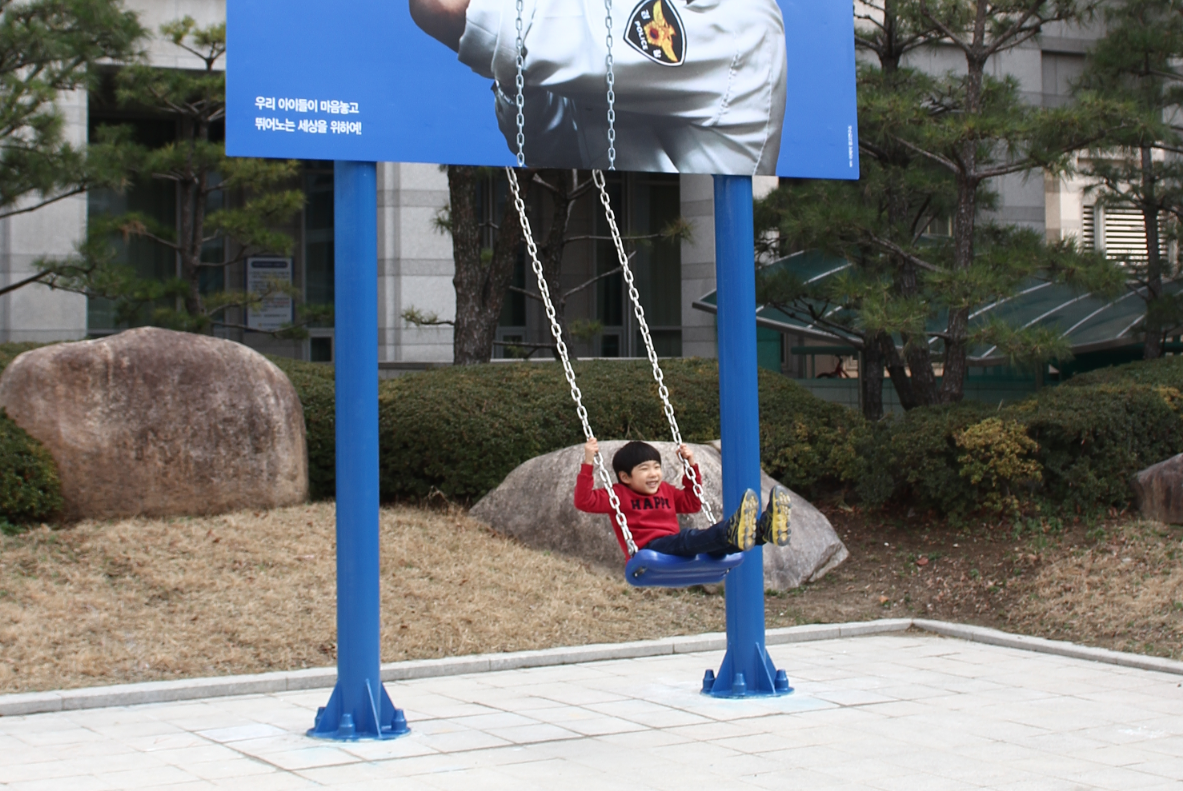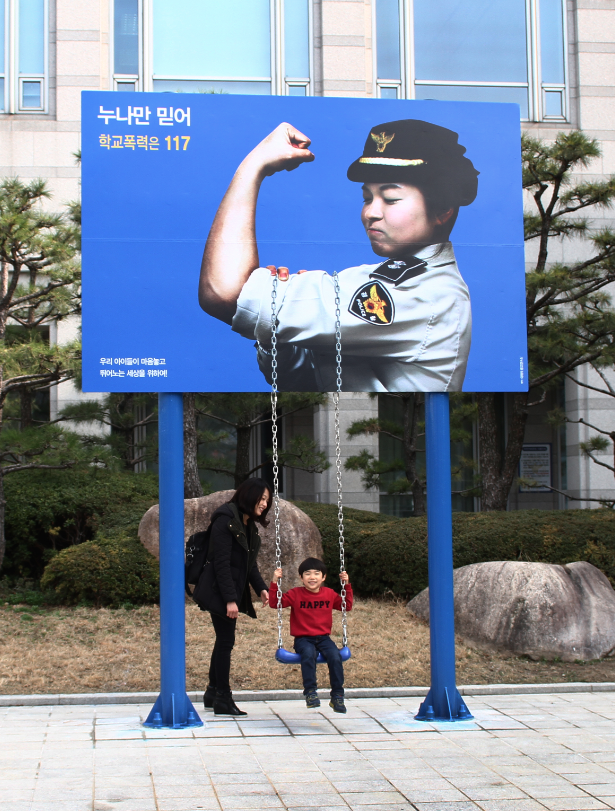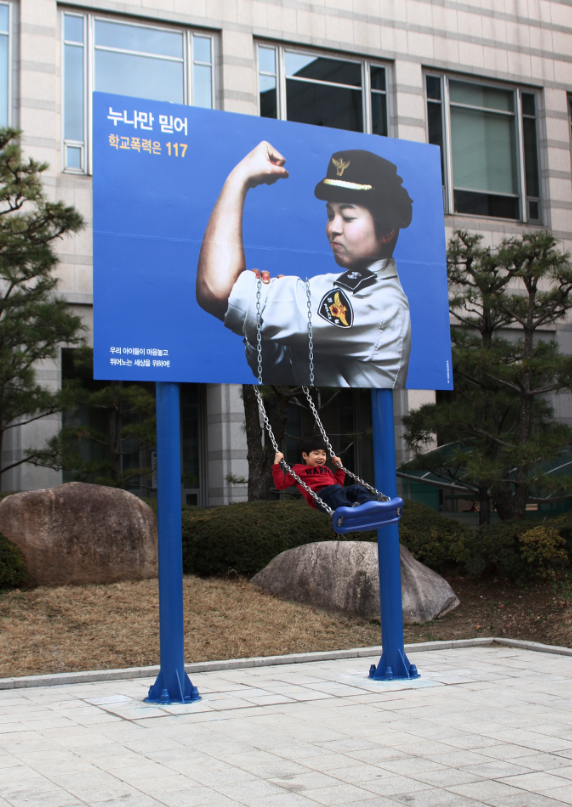 Location #2: Busan Station Square / Busan subway station entrance
장소 #2 : 부산역 광장 / 부산역 지하철 입구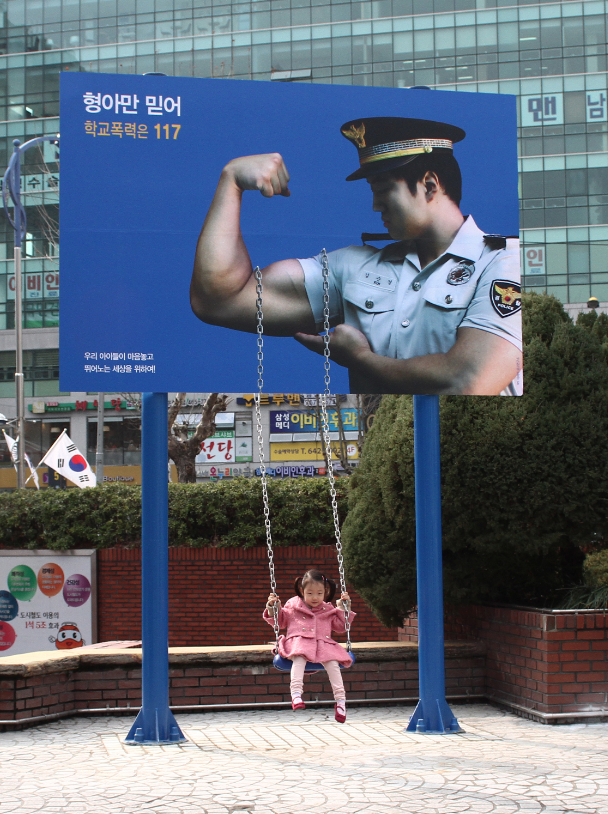 Location #3 : Haeundae Beach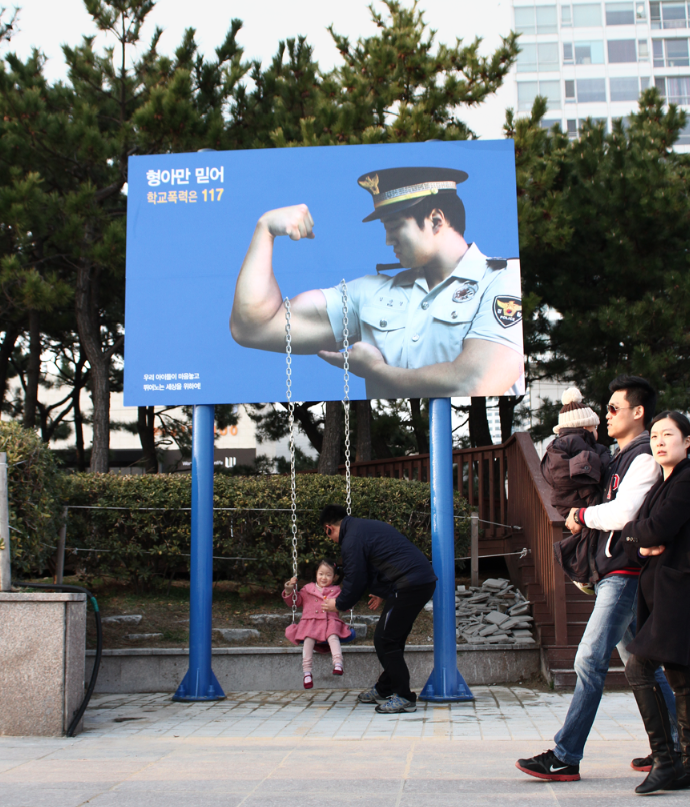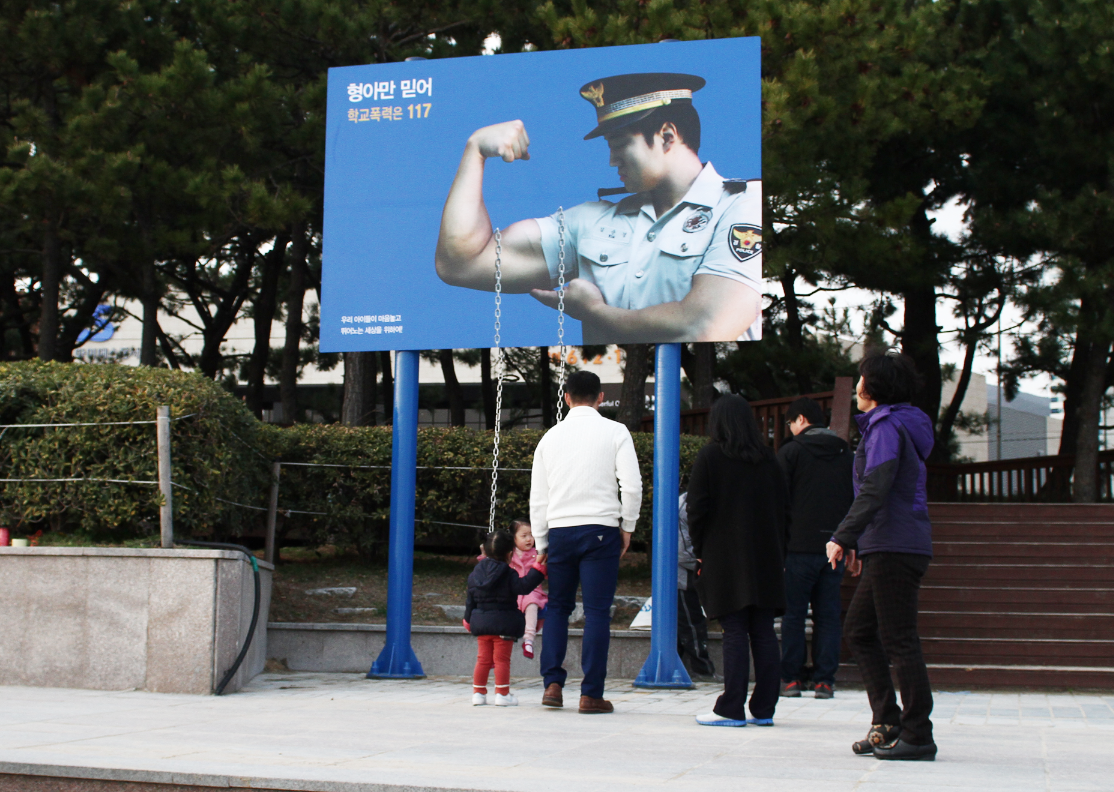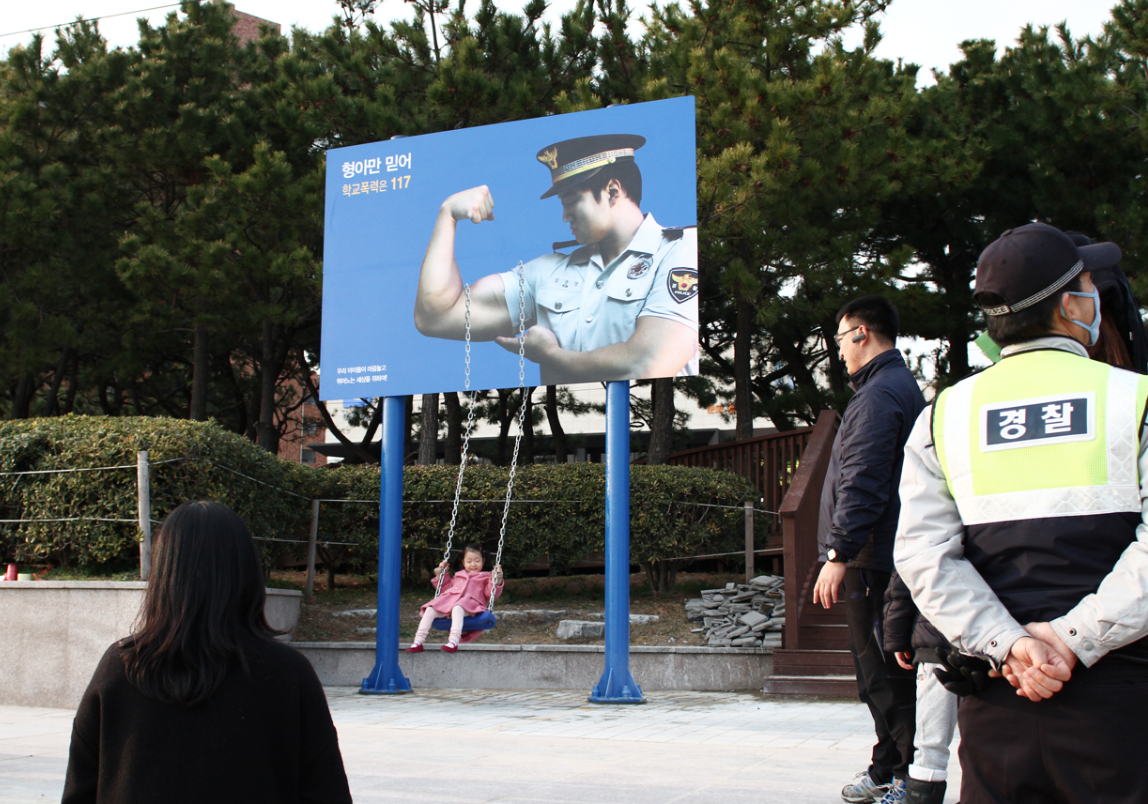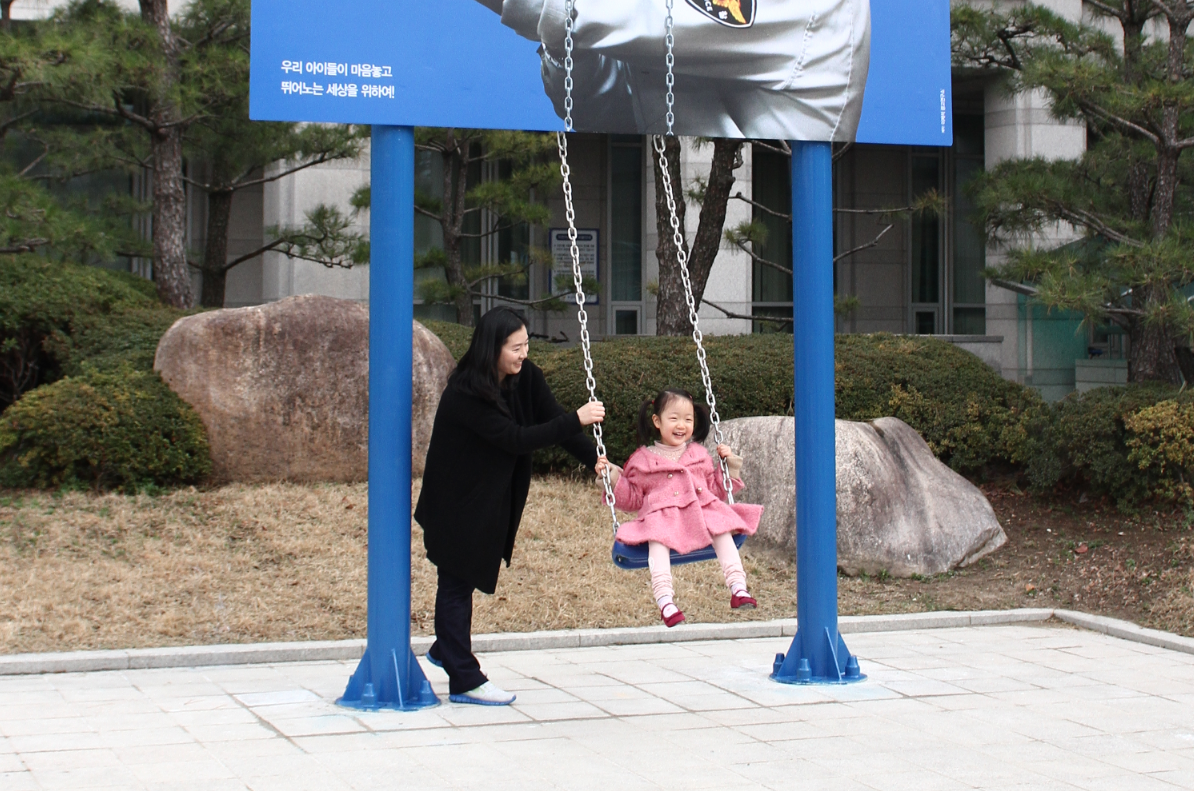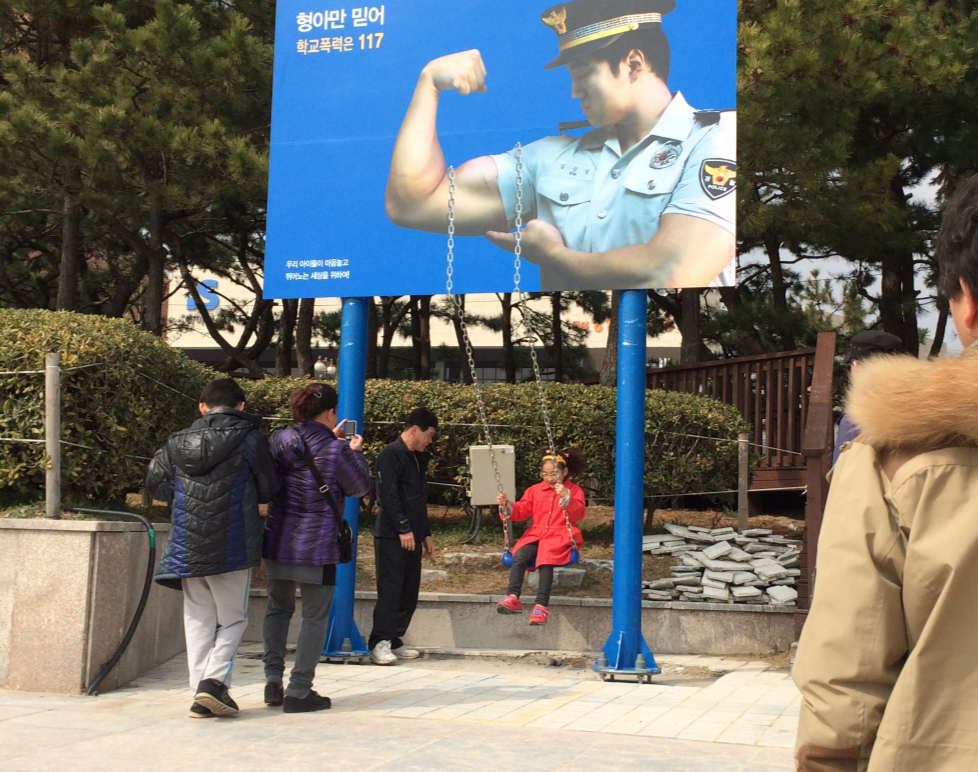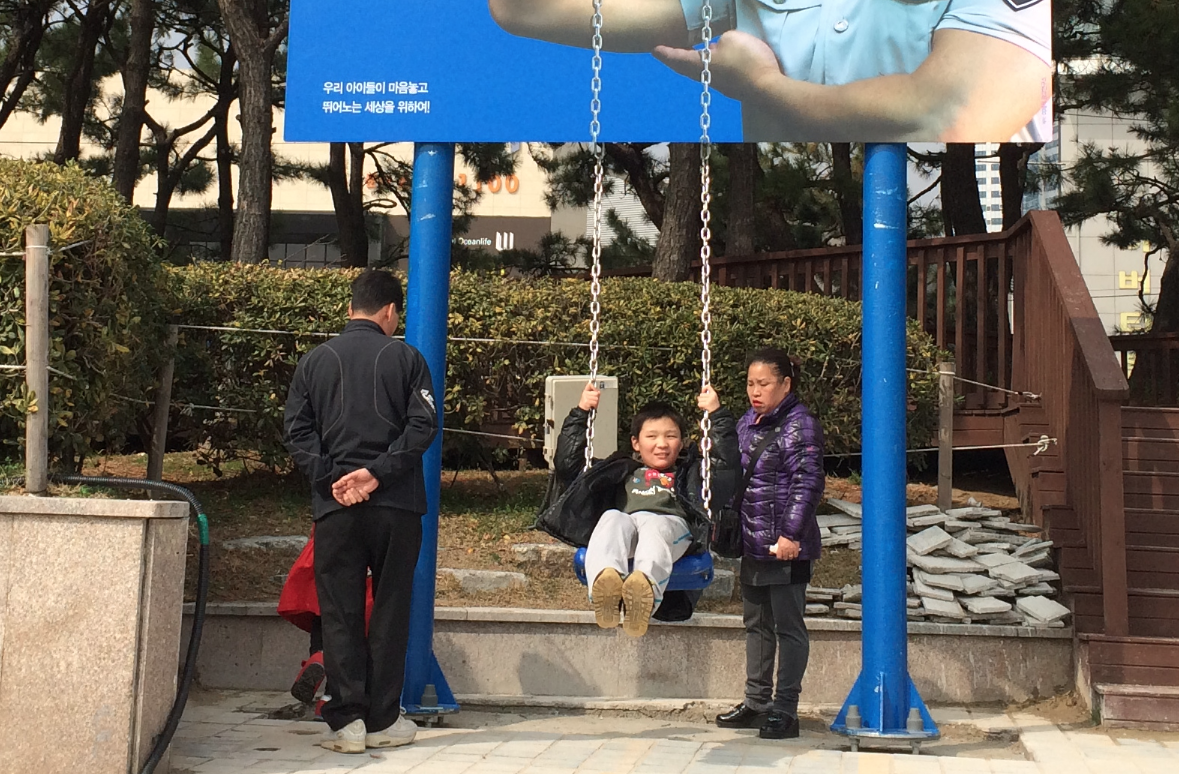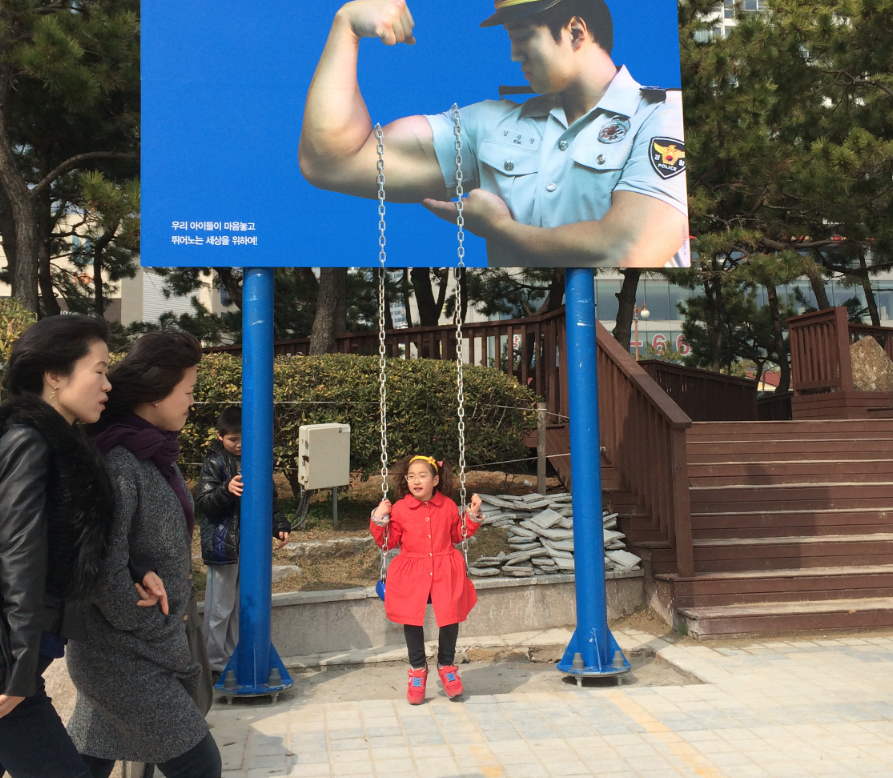 그리고 누구에게나...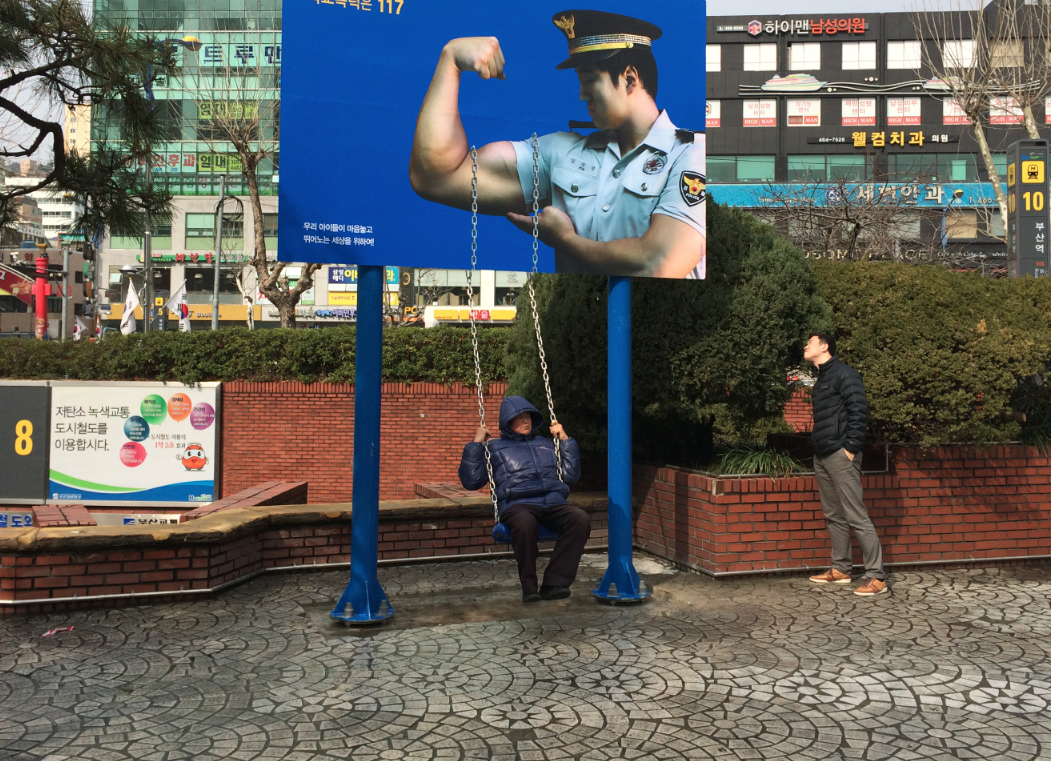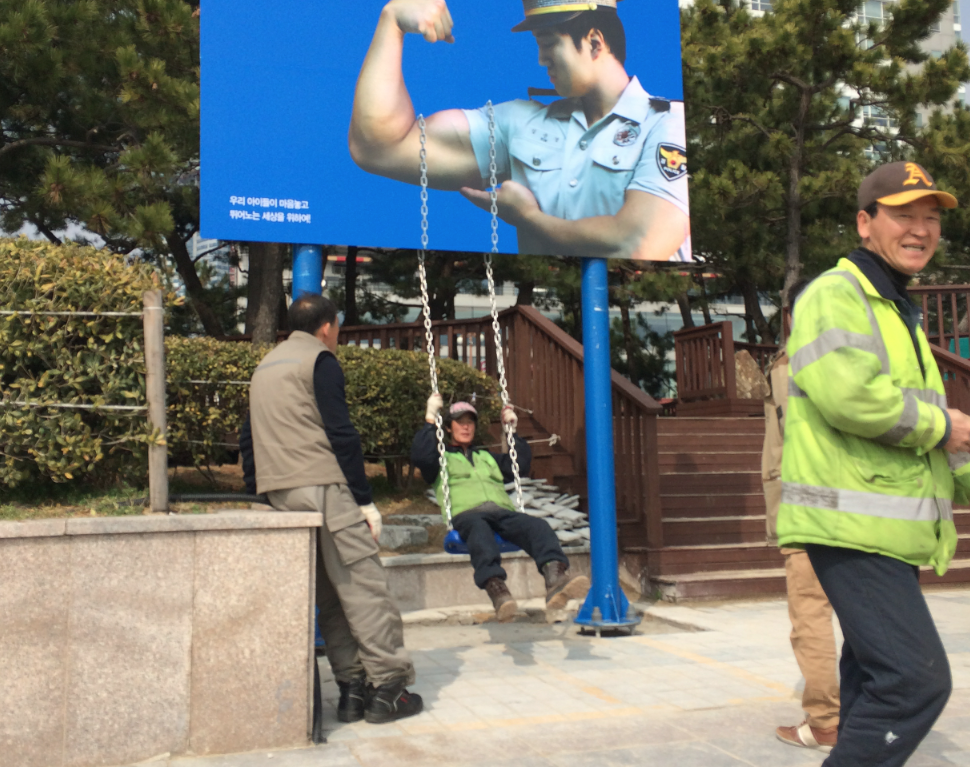 Making Film of the Swing by Public Relations Department of Busan Police Agency.

그네 메이킹 필름: 제작: 부산경찰청 홍보실
Press Release (기타 보도자료)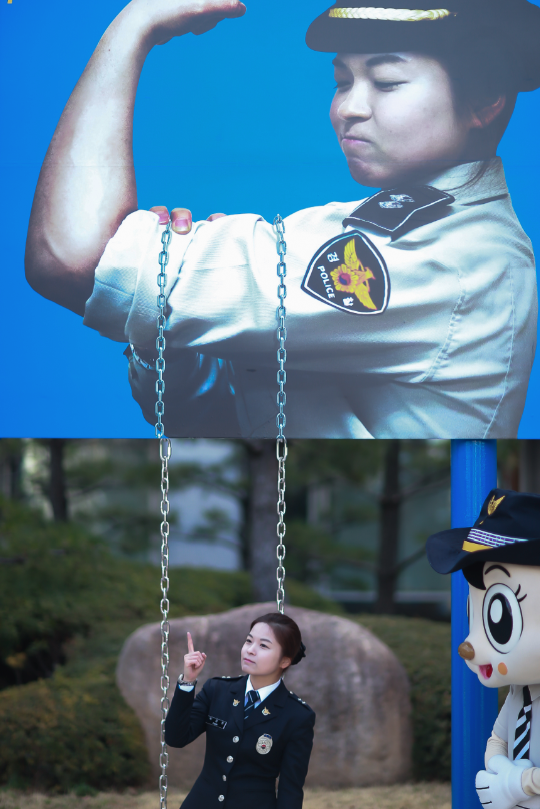 The actual arm model: Officer Park, Hyobin.
실제 팔뚝 광고모델. 박효빈 순경.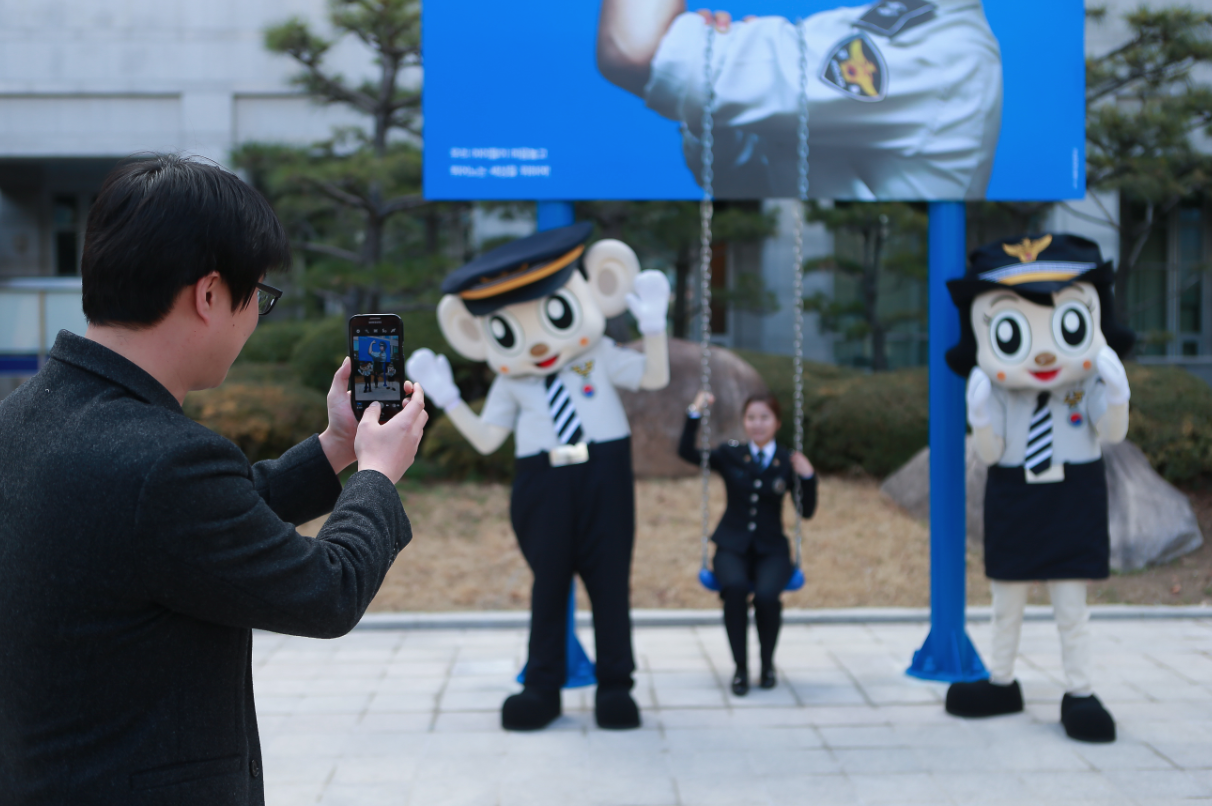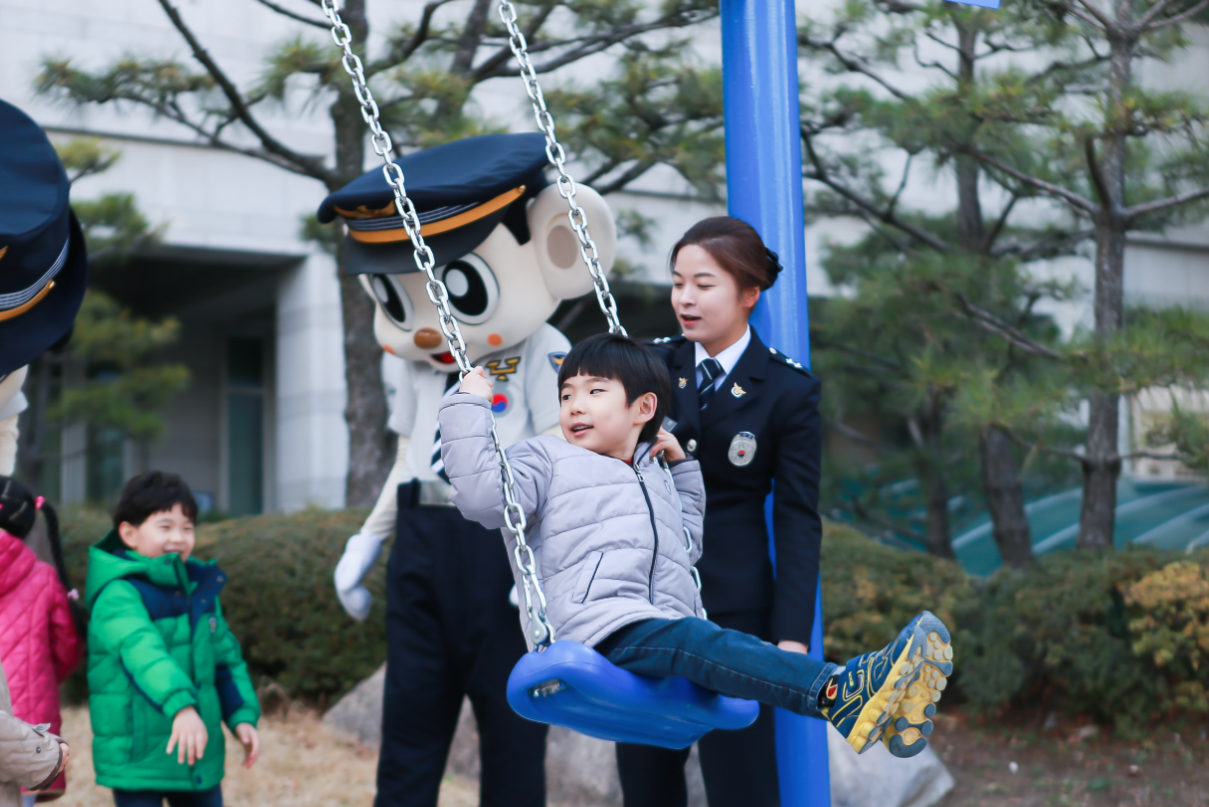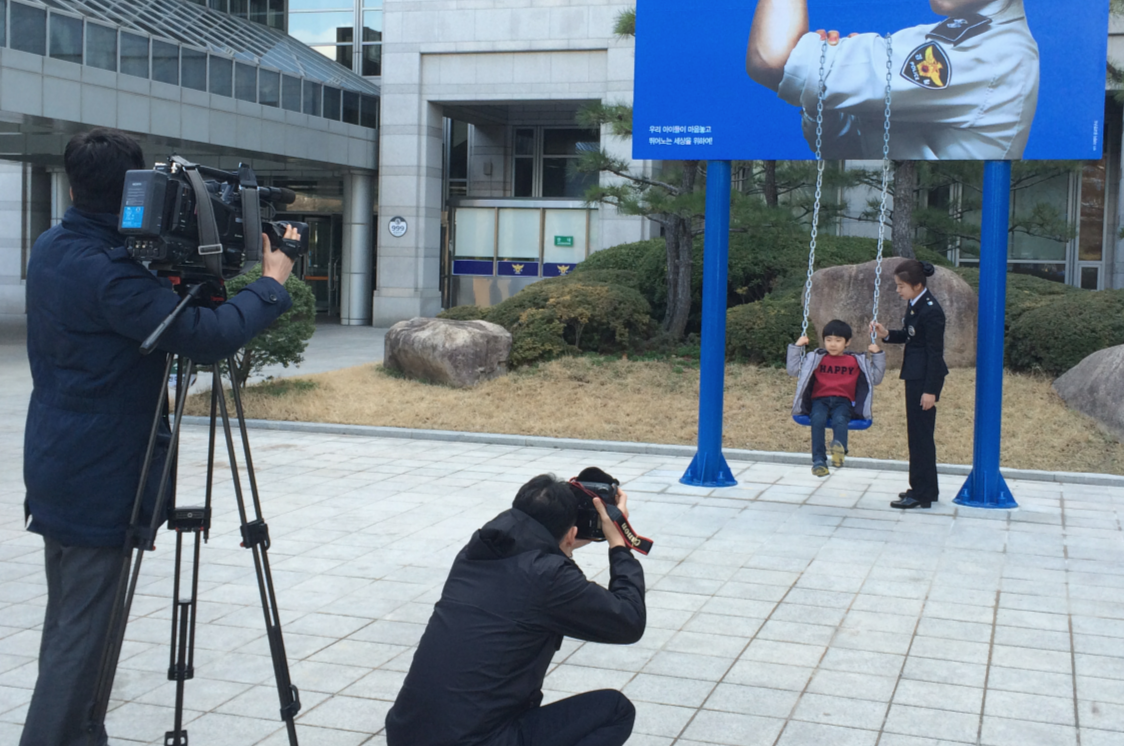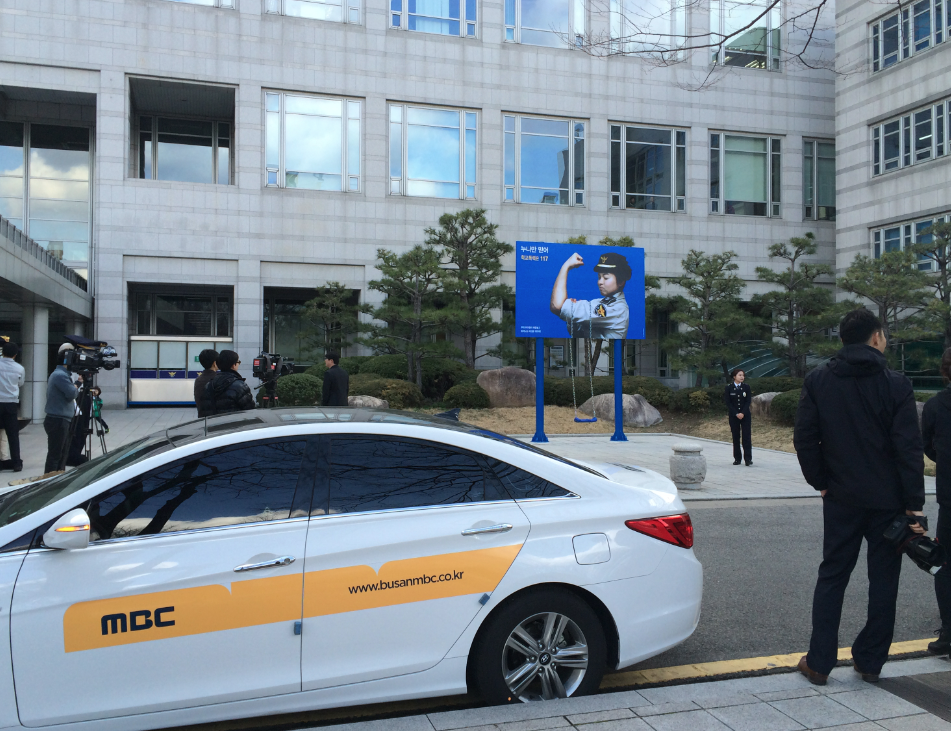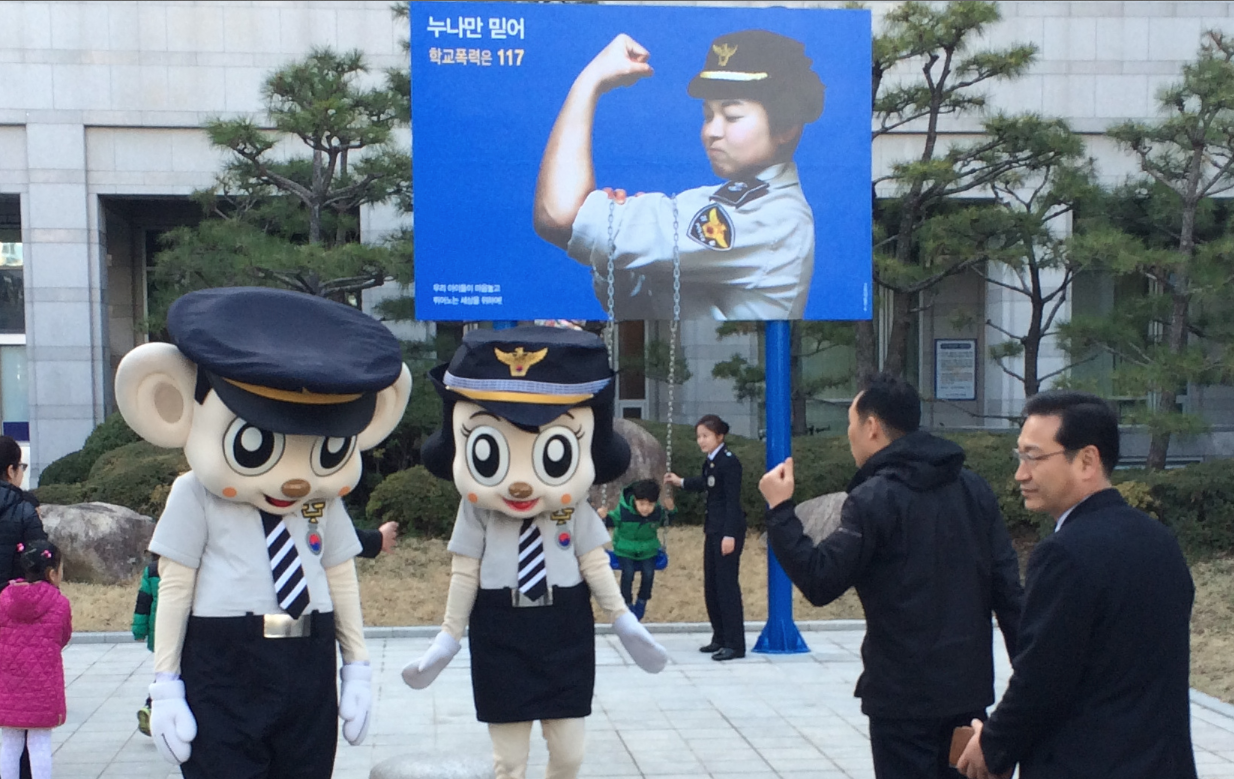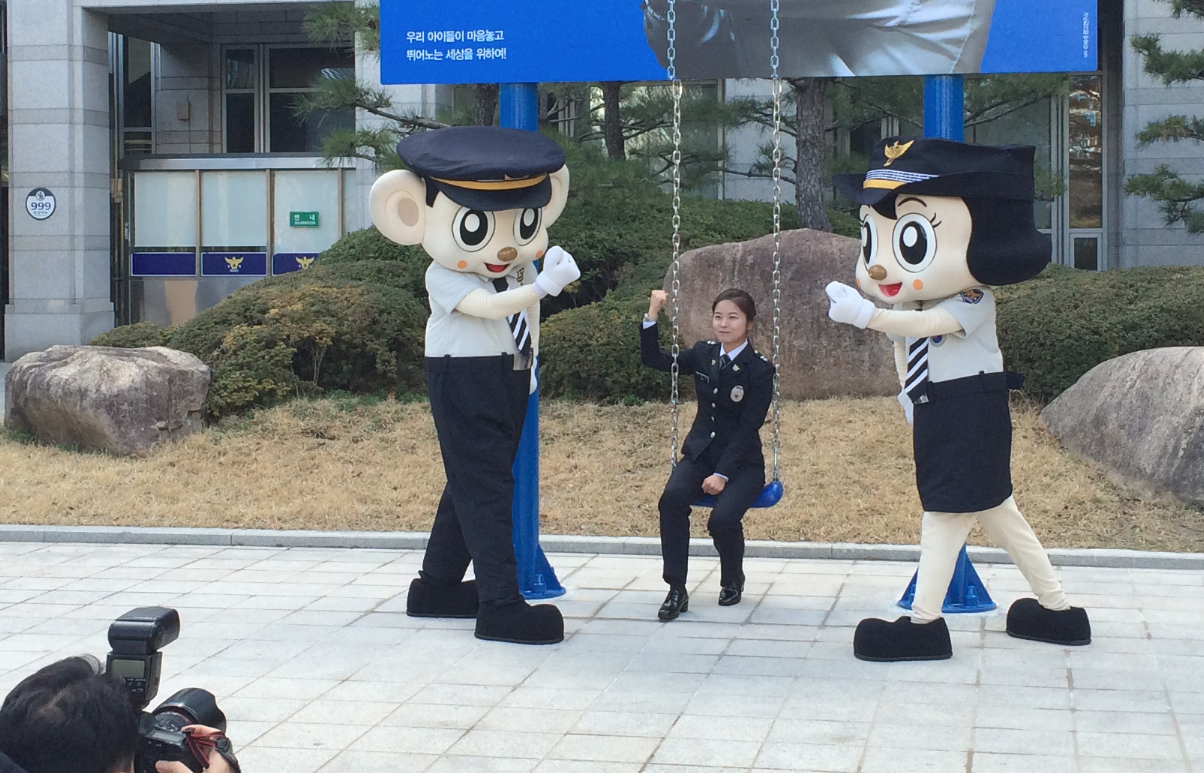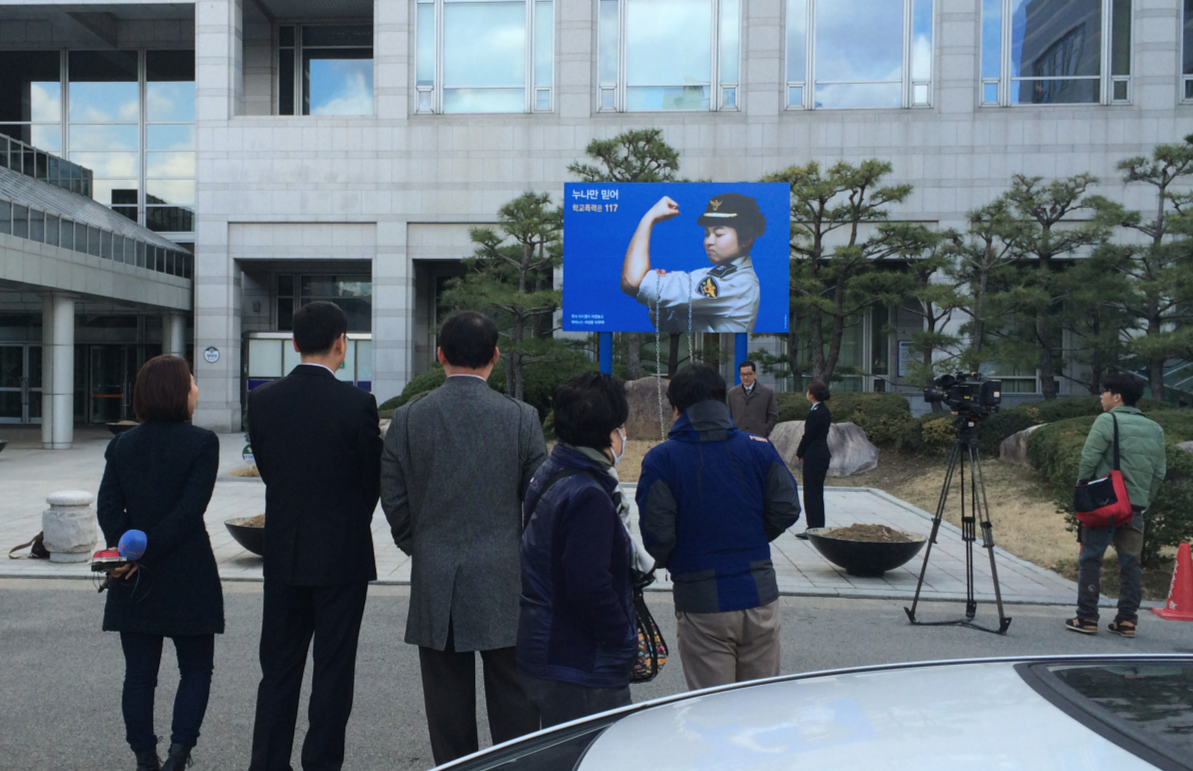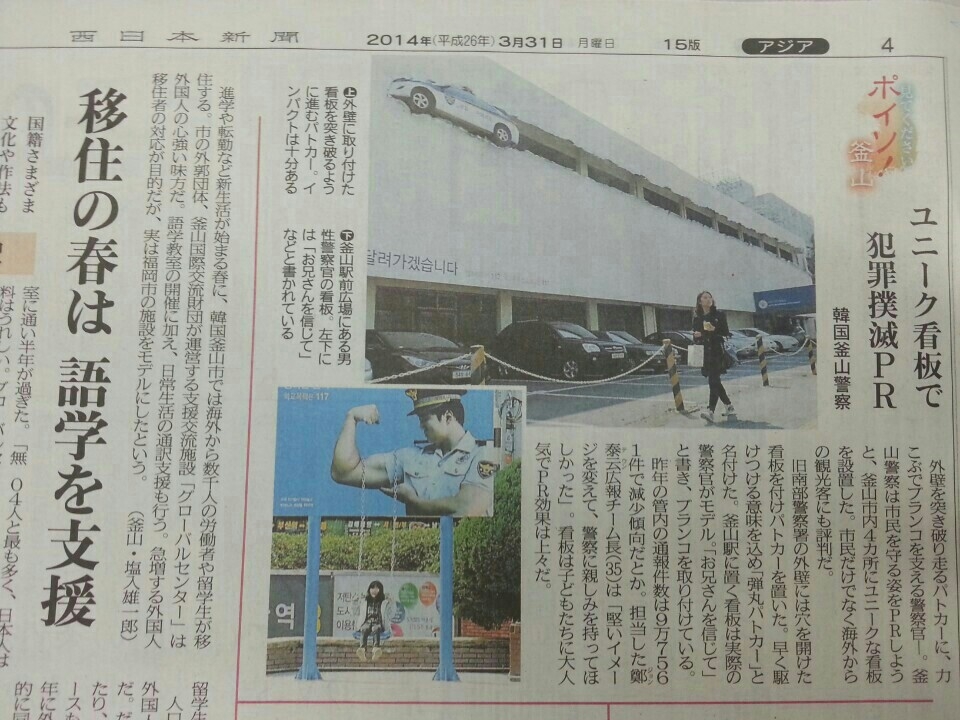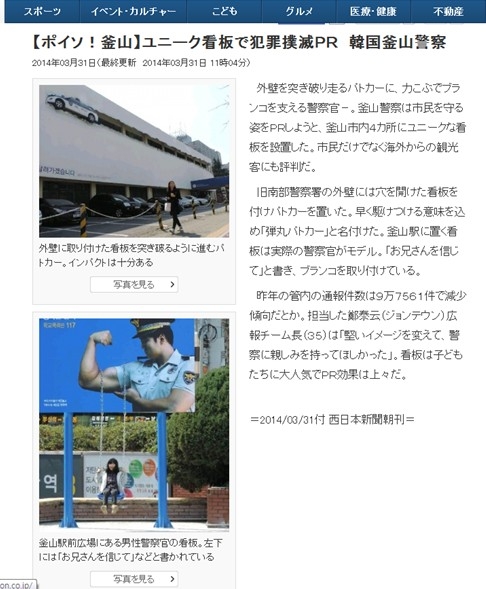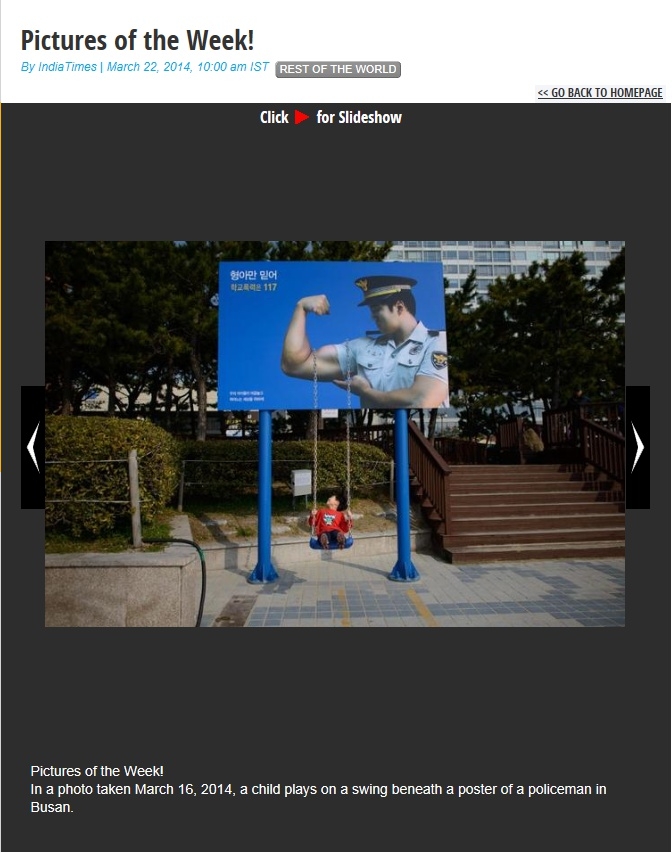 West Japan daily newspaper in Kyushu Providence, Japan and the India Times, India

일본 규수지역 유력 일간지 서일본신문과 인도 India Times
Construction Process (시공 장면)